The outrageous increase in the fuel oil prices, announced last Friday mid-night, came literally as a mortal blow to millions of people. The consequences of the oil price hike, among other, are a sharp rise in the fares of public buses. However, bus operators cannot be blamed much as they have no way to cope with more than a 50 per cent hike in oil price. Thus, the regular commuters in Dhaka and other parts of the country have already started paying additional bus fares.
Over the years, the number of motor vehicles in the country has increased significantly. The Bangladesh Road Transport Authority (BRTA) statistics showed that the total number of registered motor vehicles increased to 0.44 million in 2021 from 0.19 million in 2011. The five-fold jump in motor vehicles within a decade also increased the demand for fuel oils as around 80 per cent of these vehicles are run by diesel and petrol. Buses and mini buses are the country's leading public transport, and approximately 10 per cent of these vehicles are CNG-run. A growing number of motorcycles has also become a significant mode of public transportation along with private use, and almost all the motorbikes are run by petrol. So, any hike in fuel oil makes the mobility of the regular commuters costlier. With few alternatives, they bear the burnt while some suggest walking more, which sounds like a mockery to some extent.
Yes, many people want to walk. There is, however, no way to walk unhindered in Dhaka. Footpaths are mostly occupied by street vendors, tea stalls and hawkers. Motorcycles and cars are also parked there and some footpaths are broken and unusable. Paths not occupied by vendors are frequently infringed by motorcycles, making it difficult for pedestrians to walk. If footpaths of Dhaka could be accessible for walkers only, many office goers could take a walk to and from the office. The same is true for students and many others. Even women and children will also walk to cover the short distance.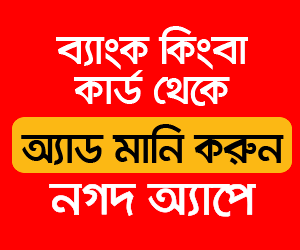 The lack of adequate walking space has enhanced the reliance on human-pulled rickshaws and battery-run easy bikes. As a result, rickshaws are plying almost all the streets in Dhaka except a few VIP roads. The non-motorised vehicle is economical and comfortable for many, although time-consuming and a significant factor of traffic congestion.
Again, many commuters are ready to pay for better and comfortable public transport, public buses to be accurate. Unfortunately, there are no such buses except a few air-conditioned (AC) ones. The fares of AC buses are high and not affordable to most commuters. Non-AC buses can also be passenger-friendly. Low-floor, wide-door non-AC buses having sufficient leg space between the seats are almost absent from the public transport fleet. Instead, commuters are compelled to use dirty, narrow-spaced, ramshackle buses daily. These buses are also polluting the air.
The lack of decent and efficient public transport also compelled many to rely on private cars, motorcycles and CNG-run auto-rickshaws. These motor vehicles have increased fuel oil demand and created traffic congestion.
Thus, the country has failed to develop an efficient public transport system in the last 50 years mainly due to serving the vested interest groups and rent-seekers. It also appears that the policymakers are indifferent to suffering of the general public from the proliferation of inefficient public transport. The sharp rise in fuel oil price again proves it.