Mithun Chakraborty
has a cult following amongst movie buffs. People who've grown up on 80s and 90s cinema swear by his action films and hysteria-inducing dialogues. There are thousands of fan clubs with millions of followers all over the internet who celebrate the over-the-top brand of cinema that Mithun Chakraborty's films gave audiences for more than two decades non-stop. Ask the legion of fans about Gunda, Pratigya, Shapath, Cheetah and they will tell you that these movies have more repeat value than Agneepath, Disco Dancer and Loha. And yet, Mithun da has had critically acclaimed gems like Mrigayaa, Tahader Kotha, Kaalpurush and many more.
It's a testament to his timelessness that recent films like The Kashmir Files, The Tashkent Files and Golmaal 3 have been runaway successes, too. The absolute longevity and prolific nature of Mithun da's career are staggering. And while he juggles between politics and movies, he's also making a grand return to his roots in Bengali cinema, being paired with Mamata Shankar (they are the celebrated pair from Mrinal Sen's Mrigayaa). 'Projapoti' is Avijit Sen's upcoming family drama with Dev in the lead. It is also a reunion of sorts between Dev and his idol Mithun da after seven long years.
ETimes met with the usually reticent Mithun Chakraborty on the first day of the 'Projapoti' shoot. In between the scenes, we caught up with the veteran actor for this week's Big Interview. Here are the excerpts…

You're making a return to Bengali cinema after a while. Having spent almost five decades in the movie business, do you still feel nervous on the first day of a film shoot?
I have worked in more than 370 films now but still, I feel a bit nervous during the first day of any film's shoot. Yes, I am also quite excited to do a Bengali film again. Shooting in Kolkata brings back so many memories.
You've had a long and abundant career. When you look back, do you ever feel you should have taken it easy and gone a bit slower through the peak of the 80s and 90s when you were doing 30-40 films a year?
I was young back then and there were so many offers coming in. Maybe at that time, I thought it was okay to say yes to almost every film. Who knows if I did a fewer number of films would I be able to reach this position today? Frankly speaking, I don't think too much about it.
You've received so much love and adulation from the fans over the years. Do you feel your career could have had more critical acclaim?
Yes, I have thought about this. I started my career with Mrinal Sen's masterpiece Mrigayaa and won a National Award and then I did 'Titli', 'Tahader Katha', 'Shukno Lanka' and 'Kaalpurush'. All these films are different and earned critical acclaim. But yes the number is less compared to what I achieved in commercial cinema.
Which was the most difficult phase of your career and how did you bounce back from it?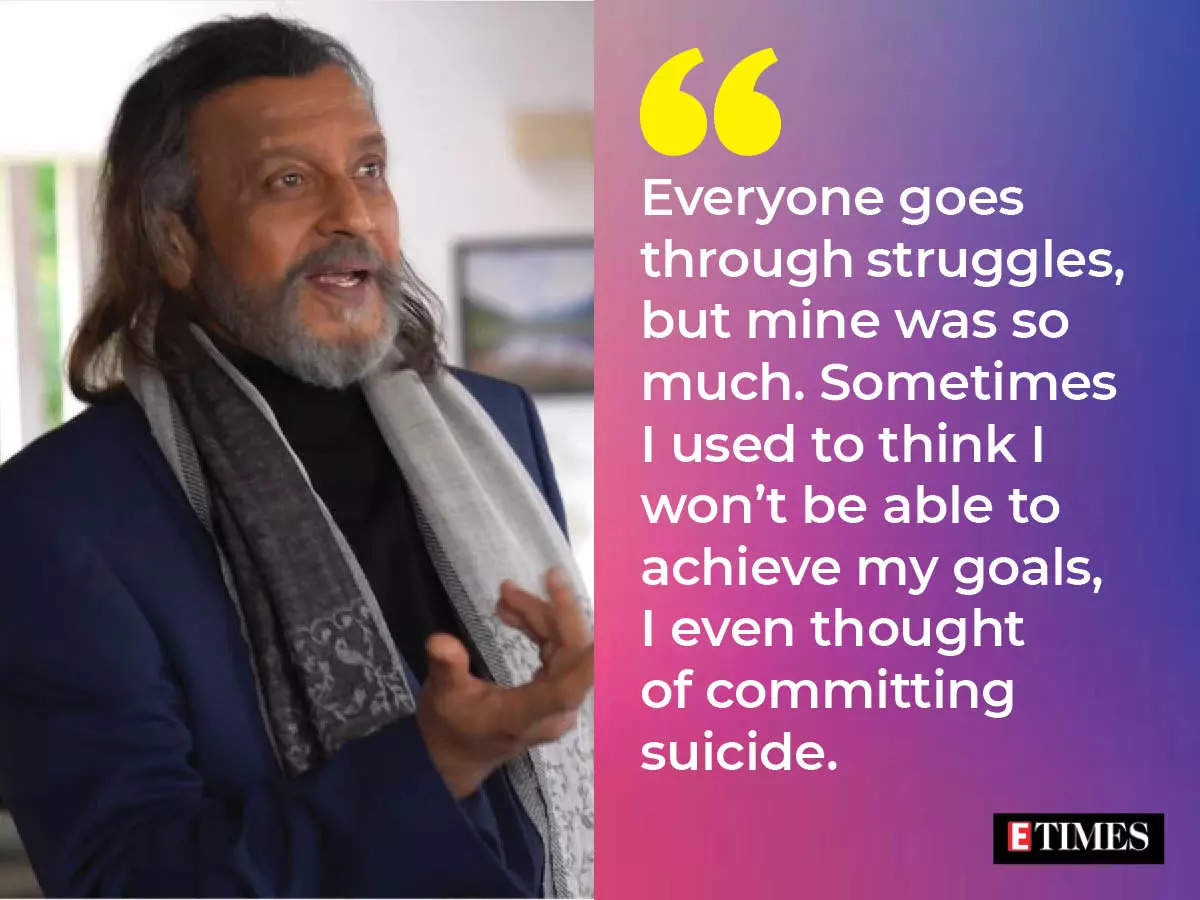 I generally don't talk much about this, and also there's no particular phase I want to mention. Let's not talk about those struggling days since it might demotivate aspiring artists. Everyone goes through struggles, but mine was so much. Sometimes I used to think I won't be able to achieve my goals, I even thought of committing suicide. I couldn't even return to Kolkata due to some reasons. But my advice is never to think of ending your life without fighting. I am a born fighter and I didn't know how to lose. And, see where I am now.
What changes have you witnessed in the film industry over the years?

I think human values have been diminishing as we move forward and I think social media has to be blamed for this. I know there are good things associated with online media but now people use it more for negative things. Earlier we used to sit with each other and eat. Now, we just go to our vanity vans and get busy with mobile phones.
There's so much buzz around the film you're doing with Sanjay Dutt and Jackie Shroff. Were you expecting to capture the fascination of the audience again?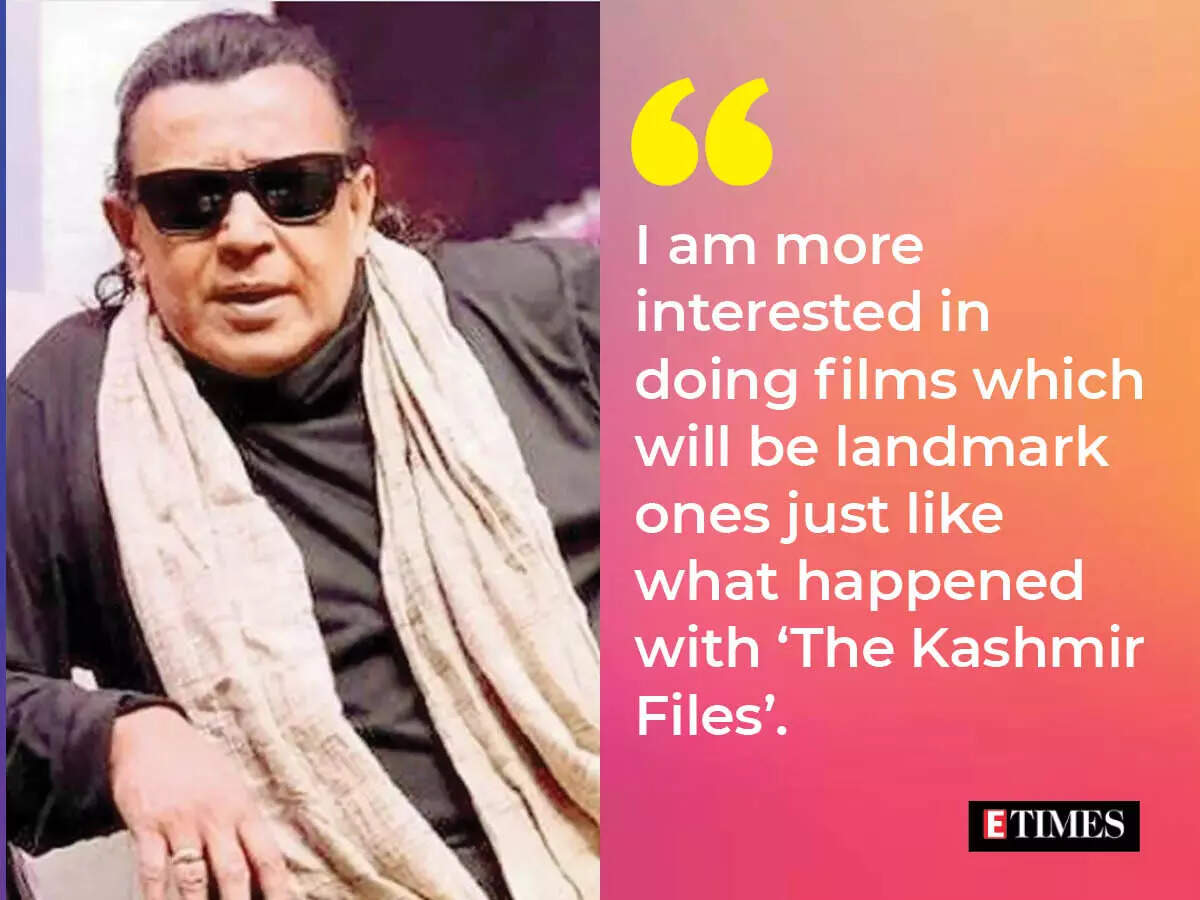 I can't divulge anything about the film right now. All I can say is that I am more interested in doing films which will be landmark ones just like what happened with 'The Kashmir Files'. But yes, this film will be an exciting one. People are already talking about it.
What are your thoughts on the recent Bollywood vs South debate?
Just see the films like RRR, Pushpa or KGF 2. Why do they become such big hits? Because people can relate to the story and its mass appeal. I think these films are quite similar to those larger-than-life masala films I used to in the 80s and 90s. The most important thing is you have to play to the gallery. The superstardom of South superstars like Yash, Ram Charan, Jr NTR or Allu Arjun has been used in these films with some amazing timing. That's why people loved them so much.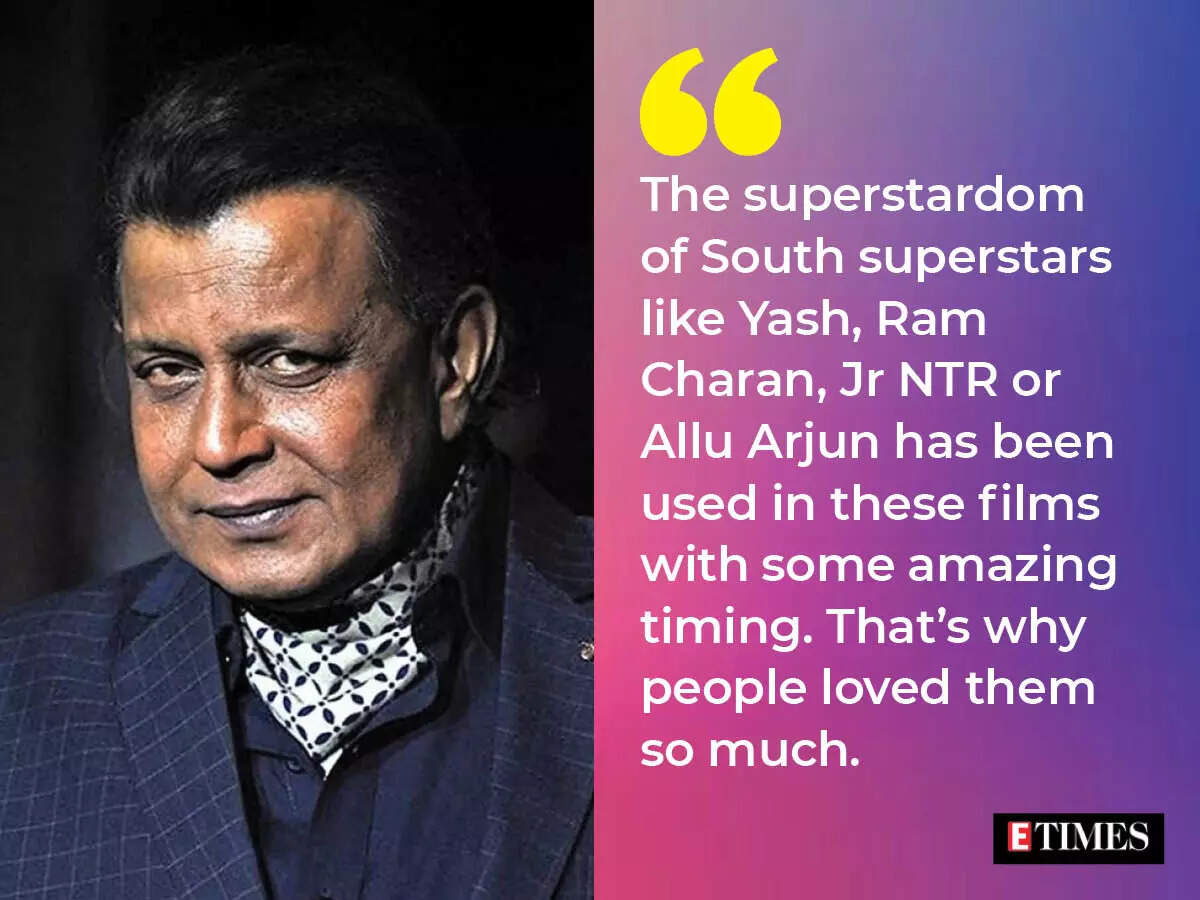 What's the one change you want to see in Bollywood films going forward?
We have to learn from the previous mistakes and we have to carefully analyze what people want to see. Working on good content and at the same time choosing relatable stories will do wonders at the box office. I think Bollywood will soon come out roaring with successful films with amazing box office numbers. It's high time we focus on mass entertainers.
Is it difficult to maintain your movie commitments with your active political career?
I will continue to work for the people. I was not well for the last one year or so and that's why I couldn't concentrate on my political activities. But don't worry, I will handle both my film and political commitments. After all, we are professionals.
Your younger son Namashi is kick-starting his career. What lessons has he learned from your and Mahaakshay's innings in Bollywood?
I have always told him to stay grounded and not lose his focus. He has the potential to be a good actor. Let's see how he channels this in his first film.
Your peers and colleagues from the 80s and 90s are mostly all active and finding a new wind in their careers with OTT and new cinema. Can we expect a solo lead film from you anytime soon?
I have already done a web series and enjoyed it a lot. There are some offers but I will only say yes if it suits me and grabs my attention just like this Bengali film 'Projapoti' I am doing after a long time.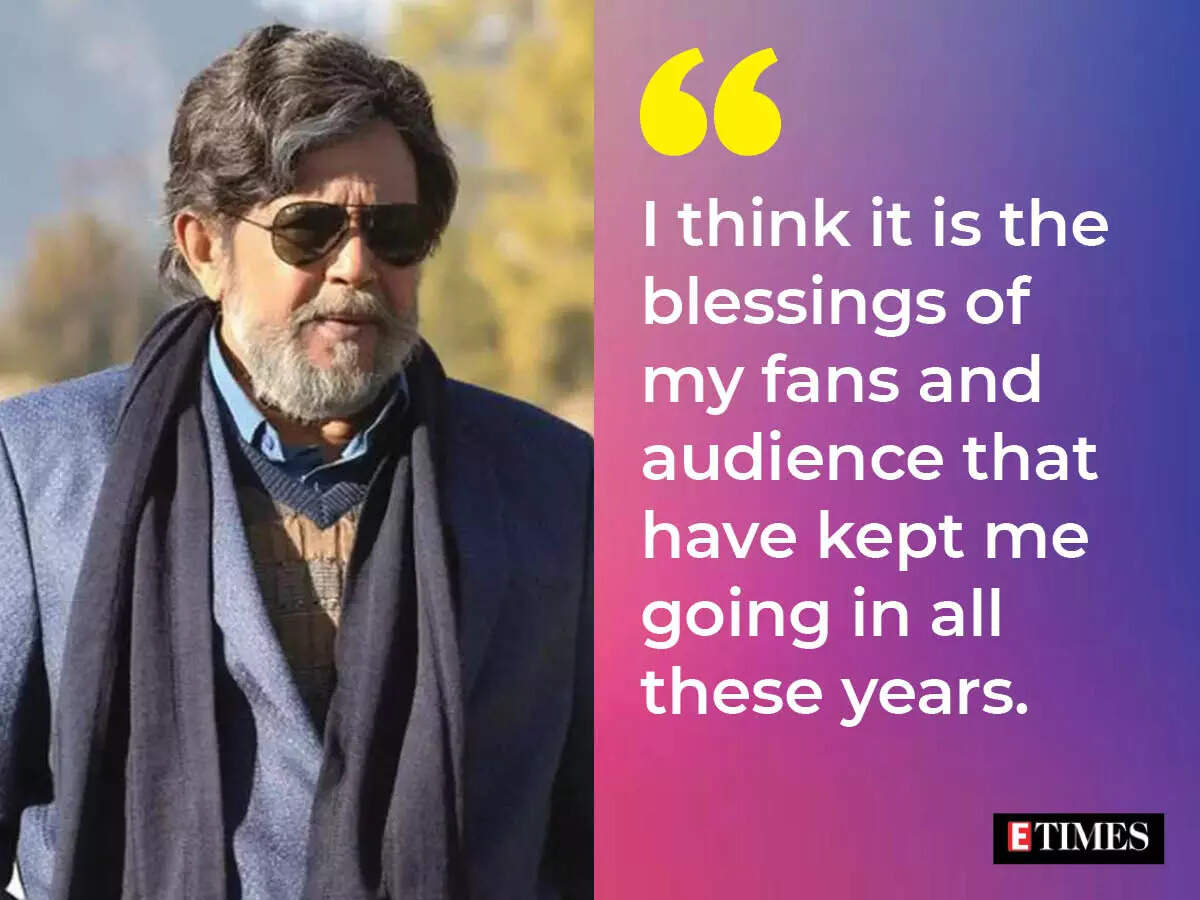 Right through your career you've been appreciated for action, comedy, and romance in equal measure. Which genre did you personally enjoy the most and why?
Yes, I have done all kinds of films throughout my career. It has been an illustrious journey and I have loved all the genres, I can't mention a single one. But yes, when people still talk about my action films and the famous dialogues, I feel proud. I think it is the blessings of my fans and audience that have kept me going in all these years.
Talking about your big return to Bengali cinema, what was it about 'Projapoti' that convinced you to do the film?

One of the main reasons I am doing this film is because of my affection for Dev. Frankly speaking, I only agree to be part of the films whose stories touch my heart and I believe the story of 'Projapoti' will attract cine lovers.
You are working with Mamata Shankar after so many years…
I don't have any idea about why any filmmaker didn't think of casting us together in all these years. But I feel now, the time has arrived and there's always a right time for telling every story.