Phil Salt is paying little attention to England opener talk as he looks to fire Manchester Originals to glory in The Hundred.
The Wales-born batsman is widely seen as the next cab off the rank at the top of the order in white-ball cricket for Jos Buttler's side.
Jason Roy's struggles with the bat mean there is added attention on Salt, who high-scored with 36 in the Originals' heavy defeat to London Spirit after getting just one in their first game.
But his focus is purely on getting his side's Hundred campaign back on track against Trent Rockets tomorrow.
Speaking exclusively to LiveScore, Salt said: "If you're not good at shutting that noise out in any sport, it's going to get to you.
"Right now, I'm not concerned with anything like that. I'm not concerned with any of it because it can derail you if you start looking at it and start thinking too far ahead.
"I've got no interest in that. For me, I just want to have the best Hundred I can and try to win as many games as possible for Manchester.
"Depending on how that goes, I will end up exactly where I am supposed to be."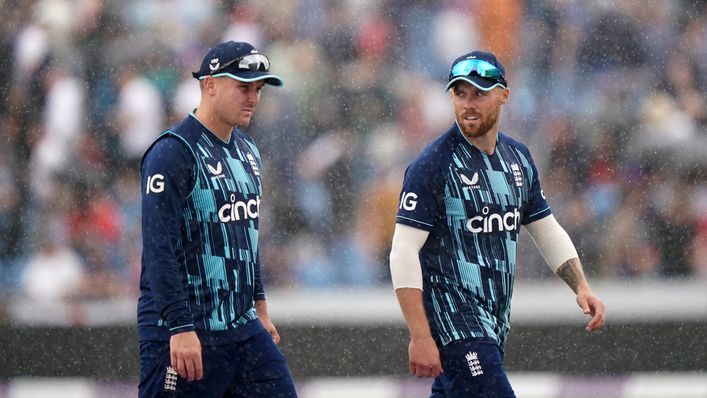 Salt feels he is performing well, despite not passing 50 since he scored 122, 77 and 49 in England's three-game whitewash of the Netherlands in June.
The 25-year-old remained with the national squad for the series with India and South Africa, but found himself carrying the drinks in all but two of the games.
He added: "I feel in a good place.
"It's tough sometimes when you're with England and you lack of bit of that game time that you need when you're playing well.
"I am out the other side of that now and I'm playing regular cricket so hopefully it is a chance for me to keep scoring runs, keep banging that door down and showing people what I can do.
"I'm not thinking too far ahead to the World Cup, I'm just taking every game as it comes. If I do that and play well enough, I'll give myself a good chance."
England skipper Buttler also takes charge of the Originals, something that will only benefit Salt further.
With worldwide T20 superstar Andre Russell, South Africa youngster Tristan Stubbs and several Englishman with international experience — such as Richard Gleeson and Matt Parkinson — in the side, there is no panicking over a slow start.
Salt explained: "To be quite honest, it is two games into quite a long comp so we're not overthinking it just yet.
"We know when we look around the dressing room how good we are. We know some of the names we have and the experience we have at international level.
"By no means is it panic stations yet, we just know that against Trent Rockets we need to cross the line with confidence and show everyone how good we are by executing our skills.
"For us it is about fronting up again and showing teams how good we are and to be dangerous in the competition."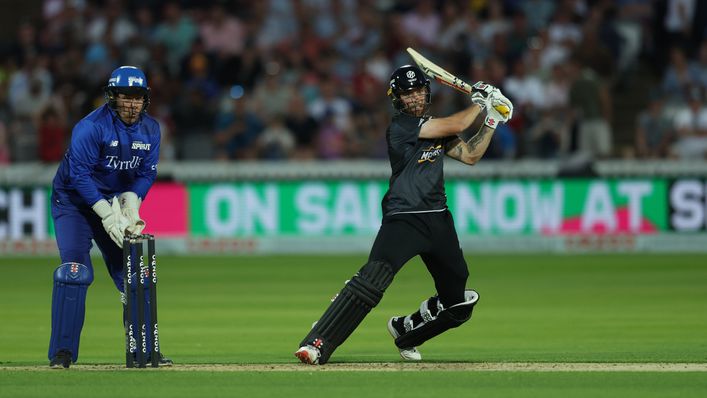 Ben Stokes' recent ODI retirement shone a light on the hectic schedule that is challenging cricketers all over the globe.
Salt is no exception, having admitted he has not spent a lot of time in Manchester since moving to Lancashire from Sussex ahead of the 2022 season.
He said: "I'm enjoying it but I've spent a lot of time away. In the winter, I probably wasn't around as much as I'd have liked.
"The season has been hectic obviously, just look at the schedule. Even though I haven't spent that much time up here, I am enjoying it and I'm loving playing for Lancashire."
But if the Welshman's rise continues, that will not end any time soon. A spot in England's side, as well roles in some of the biggest T20 tournaments around the world, are there for the taking.
As Official Insights Partner of The Hundred, Sage is giving back to customers, colleagues and partners with experiences that bring insights to life to show how fast, accurate decision-making can help businesses flow. Read more at sage.com.