XP Inc., a leading Brazilian investment brokerage firm, plans to establish a crypto trading platform by mid-August for long-term objectives.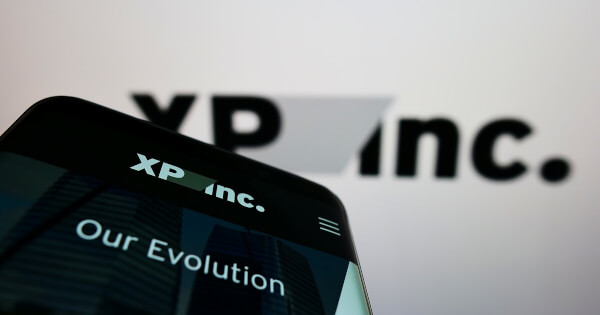 With a customer base of 3.6 million, XP plans to offer token trading of Bitcoin (BTC) and Ethereum (ETH) first on its crypto platform dubbed Xtage. Later, the firm will add ten additional cryptocurrencies by the end of December.
XP acknowledged it was looking at the long-term picture by establishing these services despite the crypto market experiencing headwinds.
Lucas Rabechini, XP's director of financial products, noted:
"You can say 'the volume has been weak, there will be few orders,' but we see this market systematically growing over time, and our long-term view is not just focused on price, but also technology."
Rabechini added that they had created a swift order execution platform in partnership with Nasdaq Inc. to cement the company's commitment to blockchain technology.
XP employees started testing Xtage in early July, with plans underway to roll out to clients with significant investment profiles by next month, according to Rabechini.
More Brazilians continue jumping on the crypto bandwagon based on factors like runaway inflation rates.
A year after setting foot on Brazilian soil, Bitso, a Mexican crypto exchange, has already reached one million users. This milestone was achieved earlier than expected, Blockchain.News reported.
Furthermore, a recent study by crypto exchange KuCoin revealed that 26% of Brazilians had invested in cryptocurrencies in six months.
With inflation in Brazil doubling over the past year to hit 10% annually, the survey suggested that young people who represented a majority of the population without bank accounts were seeking shelter in cryptocurrencies as an alternative option.
Image source: Shutterstock